After going to Blissdom Canada 2013 and being introduced to Evenflo products I have another item to add to the wish list ... hoping a couple of my friends go together and get me one of I may have to splurge and budget one in for Ava's Christmas present
ExerSaucer® Triple Fun™ Life in the Amazon
+ Enlarge Photo

The ExerSaucer® TripleFun™ Life In The Amazon offers parents a "safe alternative" to walkers. With a variety of age-appropriate toys that help your baby achieve important developmental milestones. With rock, spin and bounce actions that provide your baby with plenty of exercise to strengthen legs, back and neck muscles. Offering parents extended use with three stages of use and easy conversion, your baby can use this product to learn and play from newborn to 24 months!

Playmat, ExerSaucer and Activity Table in one for extended usage as your child grows
This baby activity center folds flat for travel and storage
11 age-appropriate toys and fun music help baby achieve 10 developmental milestones such as fine motor skills, object exploration, tactile development and more
This Exersaucer has a carry handle to make traveling a cinch
The wide surrounding tray on the baby activity center is landscaped to bring toys closer to baby.
3-position height adjustment grows with your baby
ExerSaucers feature a machine-washable seat pad
Take With Me Toys™ can be easily removed and used on other Evenflo items
Features a fun amazon theme
For use with newborns to approximately 24 months; maximum height 30 inches
Requires 9 AAA alkaline batteries for learning pods and toy bar (not included)

Description




| | | | | |
| --- | --- | --- | --- | --- |
| Playmat | | Activity Center | | Activity Table |
Yesterday was a phenomenal day, I feel so spoiled. I have all the necessities for a baby now!
There are a few items that I have on a wish list still but aren't necessities.
The 1st one is a
Bumbo Chair
, I found one on kijiji for $30 with the tray and the straps.

Next one is a
feeding seat
like a high chair but attaches to the chairs at our table on Kijiji for only $20

lastly a
stylish diaper bag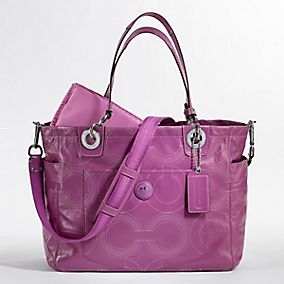 Purple Of Course
I'm so thankful for everything I have already received these really are not things I need but would simply enjoy having.
Baby shower will be in September after kids are back to school and the planning can begin