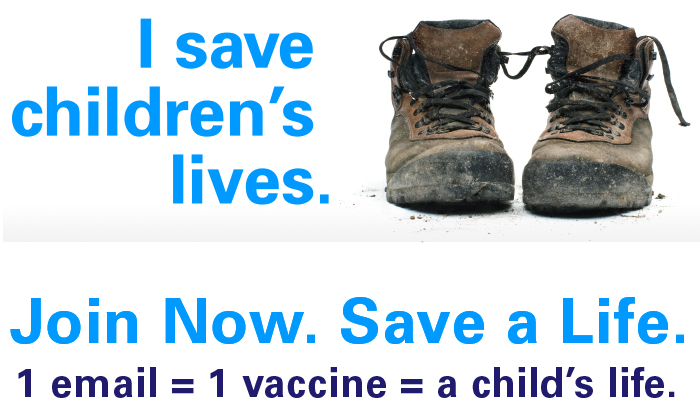 At
Blissdom Canada
I had the pleasure of meeting some volunteers of
Unicef
Canada.
I learned that between October 10 - 31, 2013 every email recieved would equal 1 vaccine for a child. I signed up at
www.unicef.ca
. please do so and help the children receive a life giving vaccination.
Their are many ways to contribute click here to find out how!
I also was very excited to learn that unicef sends teams to countries around the world and they go into towns with poverty and teach them skills that they can use with the resources available in their area. So when the team leaves the people are able to sustain and work and take care of what was implemented. Now I'm not hesitant to donate to Unicef as I have been in the past because of the overhead expenses incurred to help the countries. My family will be saving to purchase from the Unicef Survival gifts catalog.